Main Page
From Circopedia
Welcome! ✫ Bienvenue! ✫ Willkommen! ✫ Добро Пожаловать!
Bienvenida! ✫ Benvenuto! ✫ 歡迎 ! ✫ Vítejte! ✫ Καλώς ήρθατε!
Üdvözöljük! ✫ Добре Дошли! ✫ Welkom! ✫ Ласкаво Просимо!
Velkommen! ✫ Tervetuloa! ✫ Дабро Запрашаем! ✫ Välkommen!
In The Spotlight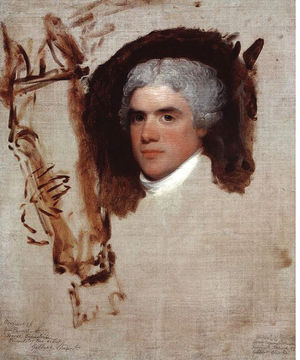 JOHN BILL RICKETTS
On April 3, 1793, a crowd of theatergoers, horsemanship enthusiasts, and prying citizens gathered at the corner of Market and Twelfth Streets in Philadelphia to witness the debut performance of Mr. John Bill Ricketts's company at the Circus. The Circus was a roofless arena that could accommodate some eight-hundred spectators (divided between pit and boxes) surrounding a circular riding space filled in with a mixture of soil and sawdust, forty-two feet in diameter—the ring.
The wooden construction(French) A temporary circus building, originally made of wood and canvas, and later, of steel elements supporting a canvas top and wooden wall. Also known as a "semi-construction." had been erected in a matter of weeks by Ricketts, a British equestrian who had arrived from Scotland the previous year and had quickly established a riding school in Philadelphia, then the capital of the newly formed United States of America. Ricketts (1769-1802) had followed the example of Philip Astley, who had established just such a riding school in London in 1768, at the foot of Westminster Bridge, before creating there the first modern circus two years later.
Before long, a small group of performers from Ricketts's former British company joined him in Philadelphia. Among them were his brother Francis (1777-?), an equestrian and tumbler; Mr. Spinacuta, the rope-dancer, along with his wife, an attractive equestrienneA female equestrian, or horse trainer, horse presenter, or acrobat on horseback. who rode two horses at full gallop; Mr. McDonald, another tumbler who performed comic acrobatic intermezzos as the Clown; and Ricketts's pupil, young Master Strobach. The performance included a great many "feats of horsemanship," most of them presented by Ricketts himself, rope-dancing, some tumbling, and McDonald's acrobatic parodies. This was the first circus show ever put on in America. (more...)
New Biographies
New Videos
Featured Oral Histories
Featured Circopedia Book
A Message from the Editor
CIRCOPEDIA is a constantly evolving and expanding archive of the international circus. New videos, biographies, essays, and documents are added to the site on a weekly—and sometimes daily—basis. Keep visiting us: even if today you don't find what you're looking for, it may well be here tomorrow! And if you are a serious circus scholar and spot a factual or historical inaccuracy, do not hesitate to contact us: we will definitely consider your remarks and suggestions.
Dominique Jando
Founder and Curator