Main Page
From Circopedia
Welcome! • Bienvenue! • Willkommen! • Добро Пожаловать!
Bienvenida! • Benvenuto! • 歡迎 ! • Vítejte! • Καλώς ήρθατε!
Üdvözöljük! • Добре Дошли! • Welkom! • Ласкаво Просимо!
Velkommen! • Tervetuloa! • Дабро Запрашаем! • Välkommen!
In The Spotlight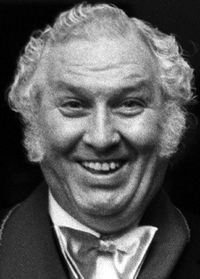 ARNE ARNARDO
With his bushy sideburns, his Stetson hat, and his jovial personality, Arne Arnardo (1912-1995) was a legendary figure in his native Norway—where he was known as The Circus King—and in the European circus community. He had created Cirkus Arnardo in 1949; it became Norway's largest and best-known circus, and remained so until the late 1970s, when Knut Dahl's new Cirkus Merano slowly rose to a dominant position in that country. Yet Cirkus Arnardo never lost its reputation and is still recognized today (2015) as Norway's premier circus.
Arne Arnardo was born Arne Otto Lorang Andersen on October 12, 1912 in Sarpsborg, on the southeastern tip of Norway, the son of Einar (1888-1967) and Elna (1895-1920) Andersen. His father was a lumberjack. At a very early age, Arne showed an interest in show business; he is said to have given his first performance at age six—a puppet show that he presented in his parents' home. He was fourteen when, in 1926, he "ran away and joined the circus": He found a job as a stable boy with Hartvig "Leonardi" Berg's Cirkus Empress, which had just visited Frederikshald (today Halden), not far from Sarpsborg.... (more...)
New Biographies
New Videos
Featured Oral Histories
A Message from the Editor
CIRCOPEDIA is a constantly evolving and expanding encyclopedia of the international circus. New videos, biographies, essays, and documents are added to the site on a weekly—and sometimes daily—basis. So keep visiting us: even if today you don't find what you're looking for, it may well be here tomorrow! And if you are a serious circus scholar and spot a factual or historical inaccuracy, do not hesitate to contact us: we will definitely consider your remarks and suggestions.
Dominique Jando
Editor/Curator